Patrick, Harper & Dixon, LLP traces its beginnings to October 1, 1946, when four prominent Hickory attorneys created the law firm of Aiken, Patrick, Murphy & Harper. The founders — John W. Aiken, Bailey Patrick, Joseph L. Murphy, and F. Gwyn Harper, Jr. — each had successful legal careers already; however, they recognized the unique potential in combining their skills and expertise to form a new firm committed to providing quality client service for their community.
Mr. Patrick and Mr. Harper continued the practice after the deaths of John Aiken and Joseph Murphy, and in 1952 they hired a new young lawyer, Charles D. Dixon, as the firm's first associate. After four years, Mr. Dixon became a partner, and the law firm was renamed Patrick, Harper & Dixon.
Today, we are Patrick, Harper & Dixon, LLP, a full-service law firm committed to upholding the highest standards of professional excellence established 71 years ago. Our firm has the ability to handle not only the basic legal needs of individuals, but also the complex needs of corporate and business clients.
We take great pride in providing high-quality legal services across a wide variety of practice areas including:
Our team of experienced attorneys and staff are here to help you with your legal needs. Contact us today to schedule your initial consultation.
IN MEMORIAM: CHARLES D. DIXON (1925-2016)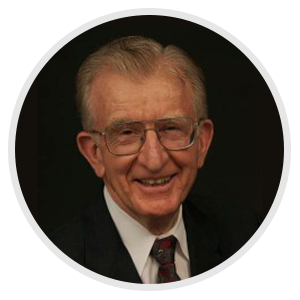 Education
University of North Carolina at Chapel Hill – A.B. Economics, 1949

Past member of Phi Beta Kappa
Past member of Tau Beta Pi

Harvard Law School – L.L.B., 1952
ACADEMIC ACHIEVEMENTS
Awarded an Honorary Doctorates Degree by Lenoir-Rhyne College, 2005
Admissions/Memberships
ADMISSIONS
PROFESSIONAL MEMBERSHIPS
Catawba County Bar Association – Past Member
North Carolina Bar Association – Past Member
American Bar Association – Past Member
Recognition/Community
PROFESSIONAL RECOGNITION
Inducted into the North Carolina Bar Association General Practice Hall of Fame – 2003
Named Business Leader of the Year by Lenoir-Rhyne Business Council – 2002
North Carolina Bar Association Justice Fund Honor
COMMUNITY INVOLVEMENT
Past Member and Elder of First Presbyterian Church of Hickory
Catawba County Economic Development Corporation – served as a member for six years and as chairman from 2004 – 2006
Served as president of the Hickory Jaycees and received Jaycee's Distinguished Service Award (1958)
Served as president of the Hickory Kiwanis Club
Served as president of the Hickory Chamber of Commerce
Served as co-chairman and president of Greater Hickory United Fund
Former member board of trustees, Lenoir-Rhyne College
Served as president of the Catawba County Bar Association and 25th Judicial District Bar Association
Served in the United States Army (1945 – 1947) as an Army Intelligence Officer, stationed with the Army of Occupation of Japan (1946 – 1947)